The year 2005 can be considered the "birth" of the modern viral video with the February launch of YouTube, and it didn't take long for marketers such as ourselves to jump on the bandwagon, though we were in no uncertain terms following in the footsteps of now-ledgendary, pre-YouTube practioners
BMW Films,
especially with their
The Hire
series.
For this early viral promo video, shot for Suzuki Automotive in 2007, I had the pleasure of not only being invited to work on this sardonically fun, award-winning piece with some good pals at our advertising agency
Dentsu,
but also to "star" in it as well...
So, yours truly is in fact The Bastard himself.
Responsibilities included Editorial, Jr. Art Direction, and Video Production shared with
Doug Finelli
(Director).


AICP, ADDY, TBS Funniest Videos, and other accolades follow:

Original AICP Awards archive post, with newer entry
HERE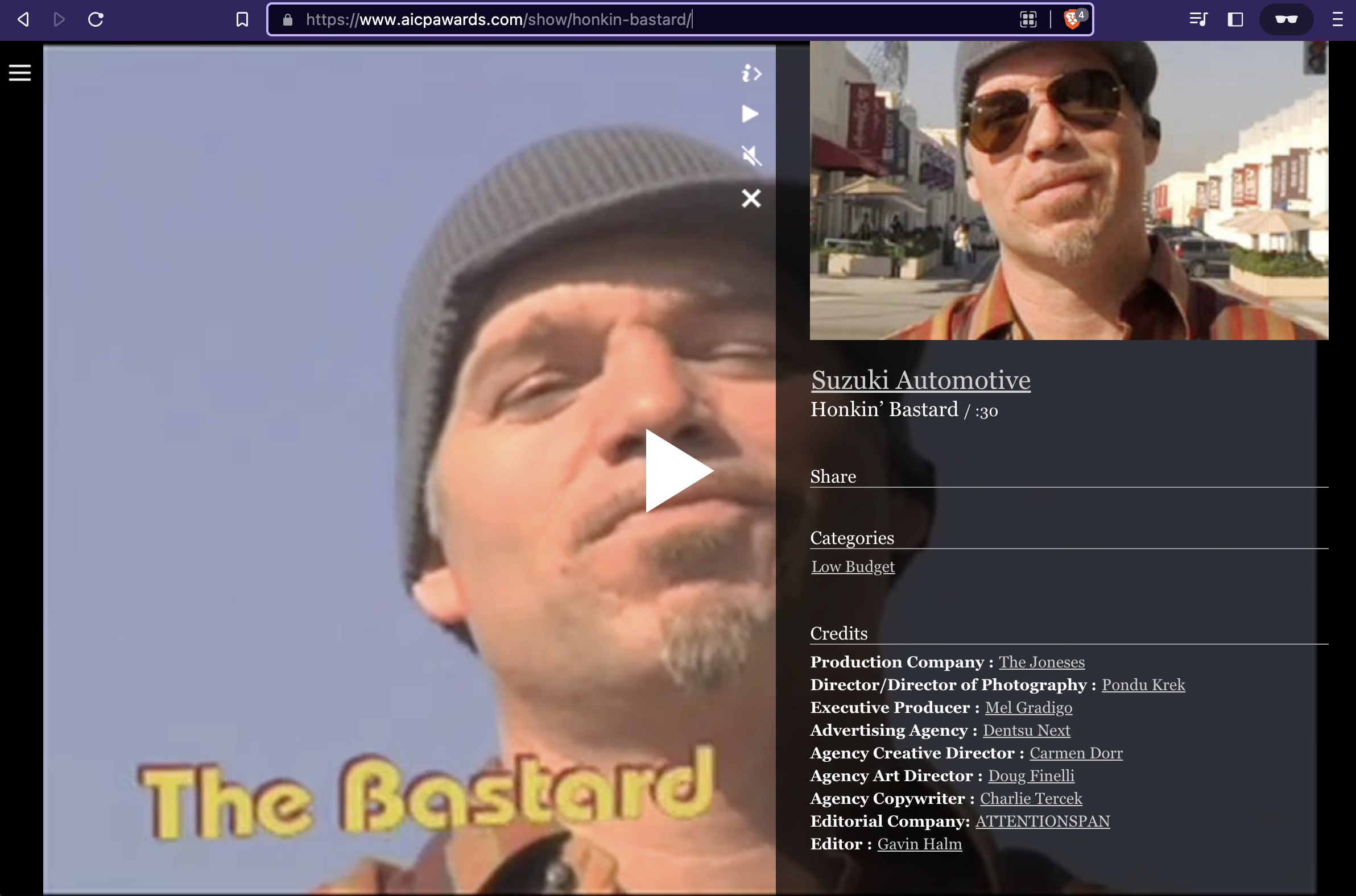 June 6, 2008 press mention in SHOOT Magazine, with PDF archived HERE




ADDY Silver Award, Los Angeles Competition, 2008




TBS Funniest Commercials (searchable on YouTube)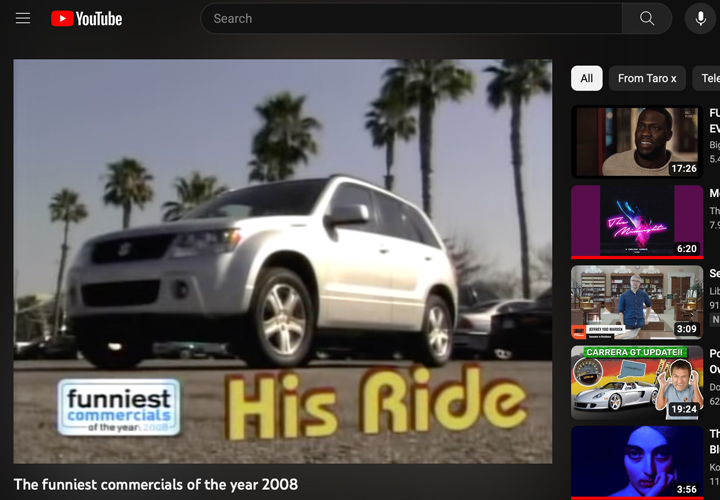 // Back to TOP